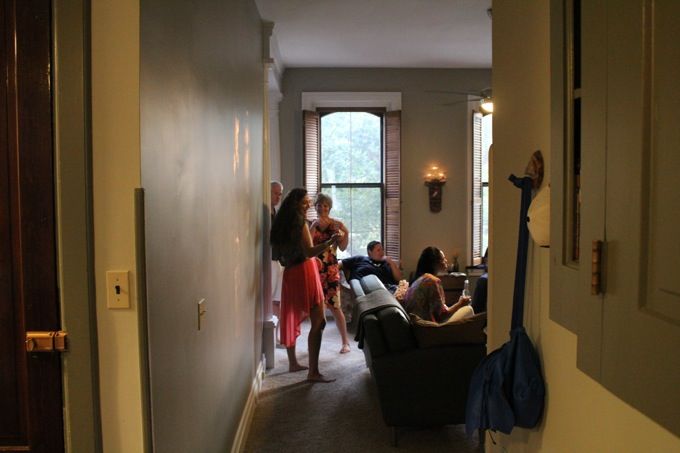 After amassing most of our home furnishings in what can only be described as six beautiful weeks of being in the right place at the right time (read: thank you, Craigslist), B & I were finally ready to invite our friends and family over for a housewarming party of sorts. With a few hors d'oeuvres and a special drink (bourbon slush), we ushered in our loved ones Saturday evening for what amounted to a whirlwind of a spectacular night. I can't tell you how awesome it was to have family members meet and friends mingle, enjoying the space and each other's company with minimal effort on our part. The night went by so fast and I barely saw my partner-in-crime, so after everyone cleared out we finally took a moment to pause, take a deep breath, and reflect on how wonderful the celebration was. 
We love our place and the things in it, but I don't think it truly became a home until all that love was packed into it. Thank you family (friends included in that term), you are everything!
//b
P.S. For those who couldn't make it—we missed you dearly!